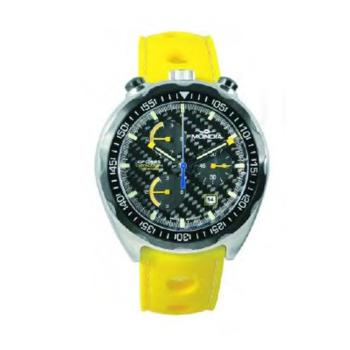 MONDIA WATCH FOR MEN BULLHEAD GP 026RS2

Comments (0).
|
Add Comment
THIS WATCH COMES WITH:

» Official presentation box
» Official guarantee
» Instruction manual

THIS WATCH CAN BE SENT TO:

Spain (Espanya)
UE (European Union)
WORLDWIDE

Have you found the watch cheaper somewhere else?
Send price proposal
Have you found an error on the website?
Please specify which
The user has the right to replace, exchange or refund for which it may or should contact Trias-Shop via e-mail at the following address: info@trias-shop.com and cancel the purchase within a period not than fifteen (15) working days from receipt of product. The product must be sent by the media that you want to address our original packaging and without being used, the recorded parts are not changed.
Trias Shop is not responsible for this shipment. Will not be refunded nor change fee if the package is lost or misplaced.

Mondia watches, Swiss company born in 1935, is a leader in the production of watches for men and women. The accuracy, technical innovation and attention to detail make Mondia Swiss watches a brand with a lot of loyal customers. The price/quality ratio makes these watches a good choice for those who seek a reliable and high quality watch at a reasonable price.