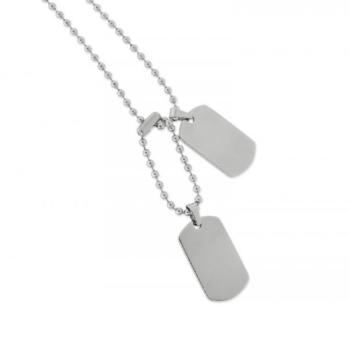 LISKA PENDANT FOR MEN 845CD935

Comments (0).
|
Add Comment
The user has the right to replace, exchange or refund for which it may or should contact Trias-Shop via e-mail at the following address: info@trias-shop.com and cancel the purchase within a period not than fifteen (15) working days from receipt of product. The product must be sent by the media that you want to address our original packaging and without being used, the recorded parts are not changed.
Trias Shop is not responsible for this shipment. Will not be refunded nor change fee if the package is lost or misplaced.

Liska Jewels is a young and dynamic company that is always looking for innovation in its products. The steel Jewelry collections offer designs for the morn man with a current and casual line. Silver jewelry collections are for bold and cheerful women who do not renounce elegance. The combination of steel and silver with other materials such as rubber, leather, ceramics and precious stones allows Liska Jewels offer a selection of products that meet the latest fashion trends.