EGOYOU CUSTOM RING FOR MEN ANAG264G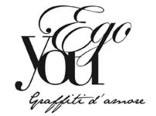 Comments (0).
|
Add Comment
Customizable jewel with different fonts.
The user has the right to replace, exchange or refund for which it may or should contact Trias-Shop via e-mail at the following address: info@trias-shop.com and cancel the purchase within a period not than fifteen (15) working days from receipt of product. The product must be sent by the media that you want to address our original packaging and without being used, the recorded parts are not changed.
Trias Shop is not responsible for this shipment. Will not be refunded nor change fee if the package is lost or misplaced.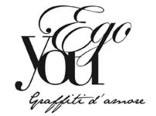 Ego
You
Graffiti
is an Italian
jeweler
who
presents his
collection of
personalized
jewelry.
Rings
, pendants
and bracelets
for men and women
where
you can include
your name
or
favorite quote
. Q
uality jewelry
made of gold
or
silver that
can become the
perfect
gift
for special occasions.
Select the
desired model
,
contact us
and
in ten
days
you will receive
your personalized
jewelry.